So I'm deviating from the A -Z slightly… just to pop in an extra post
Remember how back in June, baby food brand, Plum, invited us to the Plum cookery school?
Five of us got to see the secrets behind the taste, and make four weaning videos to help other mums along the way. Weaning can be hard, so it's nice to be able to get advice from the experts and make a resource for other mums, along with Beverley Glock and Rachel Allen, t'was superb!
The videos have been designed so other lovely mums can take advantage of the advice and have some of those worries about weaning resolved. It's a really clear and straightforward way to help you through the weaning journey, inviting experts into your kitchen. Why not?!
A few people have asked me how they can see the rest of the videos. There are four in total and each one covers a different stage of weaning. Click below to see video number three, including a Beef Stroganoff that the whole family can enjoy.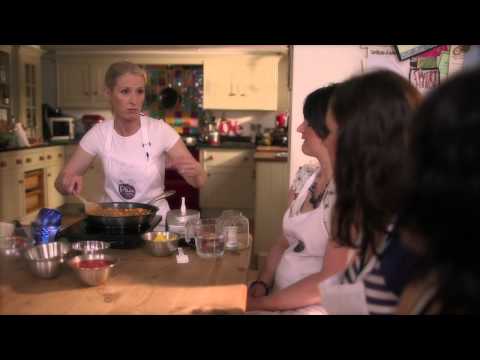 If you'd like to soak up the weaning advice or even just to laugh at my awkward nodding and smiling… click here for Plum's YouTube channel.
I can almost understand some people going for the "Baby Food Diet" (yes it's true Baby Food 24/7), as the food tastes LUSH!! Plum are giving away a free voucher at the moment on their facebook page for a pouch of food! There are only 10,000 to give away, so go now, now, quick! Click, click www.facebook.com/plumbaby